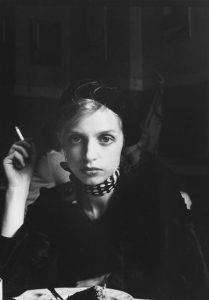 A Solo Photography Exhibition,19th of September – 7th of October 2014 from 4:00 to 8:00 pm
Silkroad Gallery is pleased to announce the opening of Sibylle Beregmann solo exhibition curated by Mathias Flügge, the head of Dresden University, on the 19th of September 2014. This exhibition brings together a carefully selected overview of works from one of Germany's leading contemporary photographers to the attention of the international audiences.
Works of the Berlin-born Sibylle Bergemann are inspiring and unique. Throughout her career she has been envolved with a varied range of subjects and projects. Her large body of work range from fashion photography to reportage and from rural landscape images to portraits. She first made her name as a fashion photographer, and then quickly gained renown for her photographic essays and her precise observations of hidden contexts.
After two successful runs of the exhibition at the Berlin Academy of Arts and the Museum for Photography in Braunschweig, it will now tour internationally on behalf of the Institute for Foreign Cultural Relations, ifa.
In collaboration wit Silkroad Gallery, this exhibition in held three parts (due to a large number of works to show) to explore the artist's inspirations, projects and her approach to photography.
---
You might also like