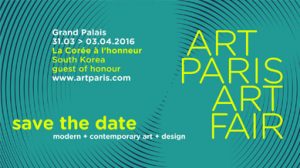 Opening: March 31th until April 3rd 2016 – From 4:00 to 8:00 pm
Silk Road Gallery is pleased to announce its participation at this year's edition of ArtParis Art Fair taking place in Le Grand Palais from 31 March through to 3 April.
For this edition of Art Paris Art Fair, Silk Road Gallery's selected artists (Shadi Ghadirian, Newsha Tavakolian, Jalal Sepehr, Babak Kazemi, Ebrahim Noroozi, Bozorgmehr Hosseinpour, Tahmineh Monzavi and Hooman Mehdizadehjafari) invite the audiences on a journey into different worlds and times.
All these artists are committed and are bringing up an argument. With poetry and humor, with criticism and observation and away from the usual stereotypes, each of the works tells a story from Iran's past and present. In this exhibition, one of Iran's leading figures in photography, Shadi Ghadirian presents her 2015 series, Too Loud a Solitude. Her works have been acquired by many notable institutes such as Centre Georges Pompidou and the British Museum. In this exhibition, there will be a chance to see Ebrahim Noroozi's World Press Photo Award winning work. Also, as one of Iran's most creative new voices, Babak Kazemi will present a selection of works from his most successful series. Jalal Sepehr, present in this exhibition, is considered one of the most unique voices in photography that has exhibited extensively worldwide. The young emerging talent in Iranian art scene Hooman Mehdizadehjafari will present his work in this art fair for the first time. A work from her highly acclaimed 'Look" series by Newsha Tavakolian, the winner of the prestigious Carmignac and Prince Claus awards and member of the Magnum Photo Agency will also be presented in this edition of the fair by the gallery. The well-known Iranian cartoonist, Bozorgmehr Hosseinpour, will be presented by Silk Road for the first time. Tahmineh Monzavi, Iran's new emerging talent, who uses documentary and art photography, video and film to express herself will be present with her new series.
---
You might also like