Hashem Shakeri
An Elegy
 for the Death of Hamun
Iran is an untouched source of topics for documentary visual storytelling due to its wide variety of subject matter.  Hashem Shakeri, despite the multitude of obstacles that exist for photographers in the remote areas of Iran, has persevered with passion and diligence to assemble a series of photographs from the Sistan/Baluchestan Province entitled Elegy for the Death of Hamun.
Hashem Shakeri graduated with a degree in architecture in 2008, for its artistic aspects. Little did he know that photography would become his main interest. In 2018, he won a scholarship for the Danish School of Media and Journalism where he carried out his postgraduate studies. Hashem says that in his childhood he was subconsciously led towards photography when he began taking photographs of everyday life and family gatherings at the age of eight. His mother was also an artist, and supported him in his endeavours. He continued taking photographs with his cell phone and gradually people started to praise his style, photographic eye and his compositions.
Hashem acknowledges that he was influenced by Iranian documentary photographers and photojournalists, especially the ones who were active during the revolution and the Iran/Iraq war. Hashem related a story when one day he heard a sound from behind a closed door at the university. He opened the door, out of curiosity, and right there before him he saw an amazing photograph by one of the front-line photographers of the Iran/Iraq war. The photograph was being projected onto a large screen for a class. Hashem says he felt as if he were slapped in the face and finally awoken from a deep slumber. He stayed in this class, staring at the photograph, until the class ended. This was the moment he made his life changing decision to take up photography. He is also deeply inspired by the Swedish director, Roy Anderson who is famous for his long takes and fixed frame shots.
For many years, Hashem has been following the news of the second largest and most poverty-stricken province of Iran, Sistan and Baluchistan. The province is located in the southeast of the country, at the borders with Afghanistan and Pakistan. The region, with a history that goes back millennia, is known for its green, rich and fertile land and is now facing rapid climate change, turning this vast region into an infertile desert.  Hashem explains that Sistan and Baluchistan is now doomed to vanish. Lake Hamun is connected to Helmand/Hirmand River that begins in Afghanistan. The Afghanistan government has built extensive dams upstream from Helmand, preventing its water from reaching Iran. Any fluctuation in the water level causes problems for the whole system. Today, however, there is nothing left of the Lake except for cracked barren land. In the past, the reeds in Lake Hamun were the main source of feed for local livestock, and they were also used for making traditional boats reed canoes called Totens. The majority of the people living in this region made their living by fishing, farming and animal husbandry and their lives were dependent on Lake Hamun. With Hamun gone, the great diversity in wildlife and vegetation has virtually vanished. The province has been suffering from drought, famine, unemployment and de-population for years now as a result of poor management and irregular dam construction in both Afghanistan and Iran. All these problems have forced over one fourth of the population to migrate in recent years. The remaining population lives in absolute poverty.
Hashem has travelled from the north to the south of this province to create this series of photographs focusing on water shortage and drought. Other factors are also the result of this disaster and directly influence the lives of the people living in this region, adding to the seemingly never-ending catastrophe; things such as unemployment, theft, disease, air pollution, but also patriarchal and traditional ideas.
The majority of this series is formed of portraits of locals with the dry arid devastated landscapes of Sistan and Baluchestan acting as the backdrop. The photographs were taken with an analogue medium format camera and then overexposed by three to four stops. This style of photography is a conscious decision in showing the absolute silence of the region, and its people who seem to live in continuous grief.
Hashem's photos are free of any over-excitement or haste. He shows the general atmosphere of the region and the suspended lives of the locals who all seem to live in expectation of water returning to Lake Hamun.
Text by Anahita Ghabaian Etehadieh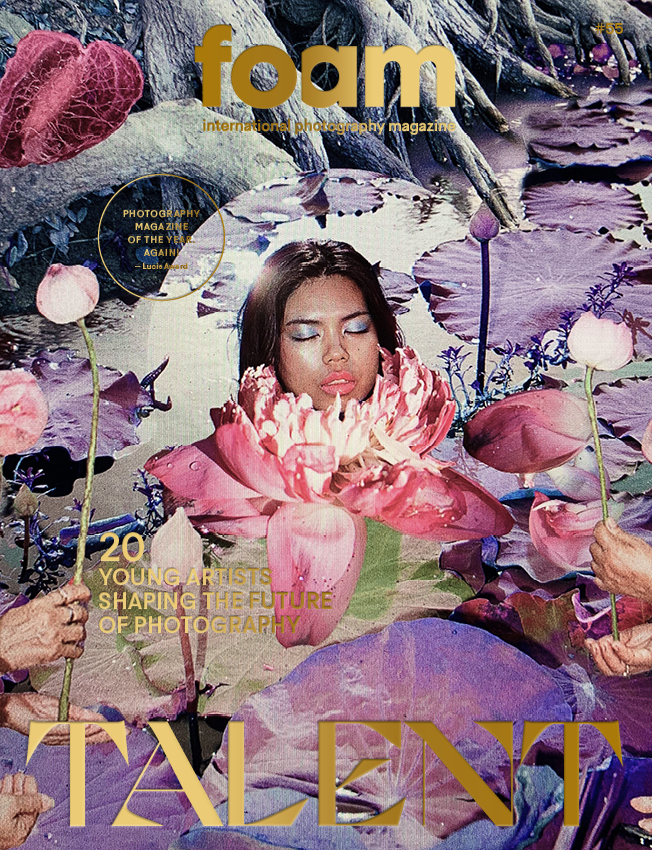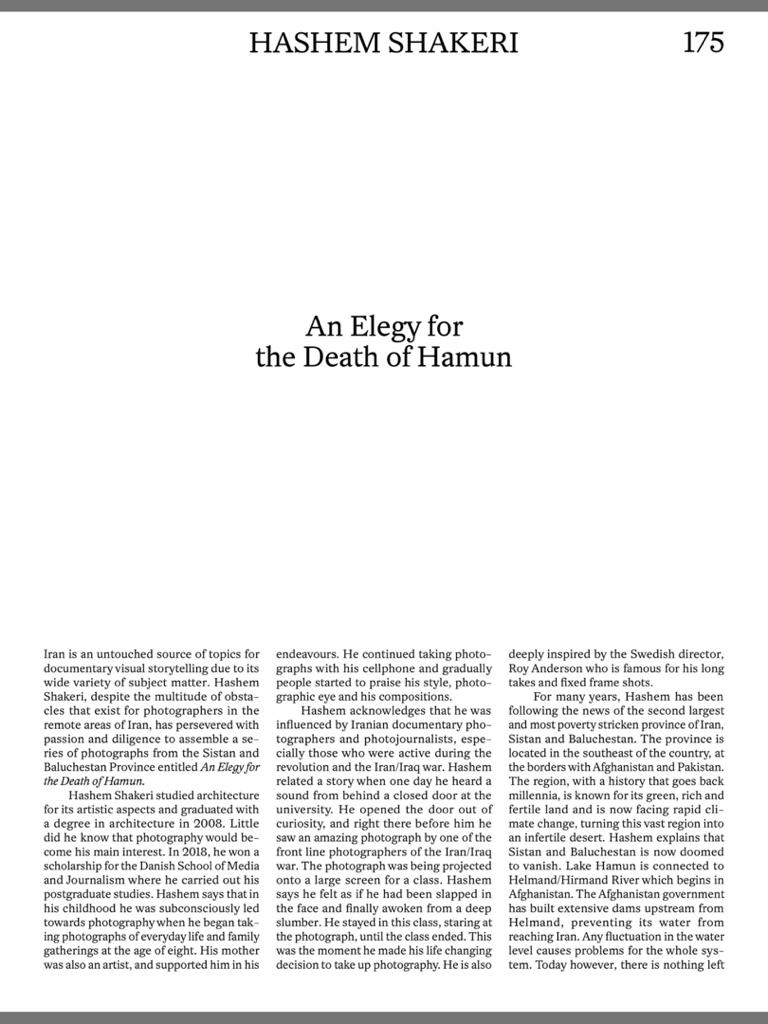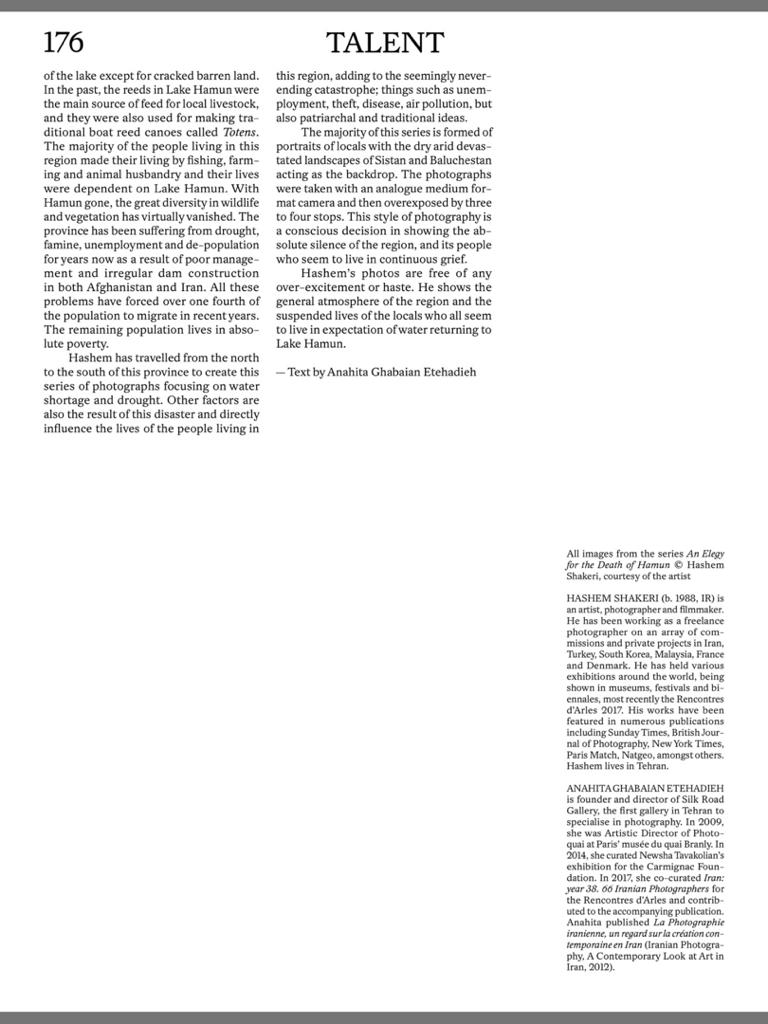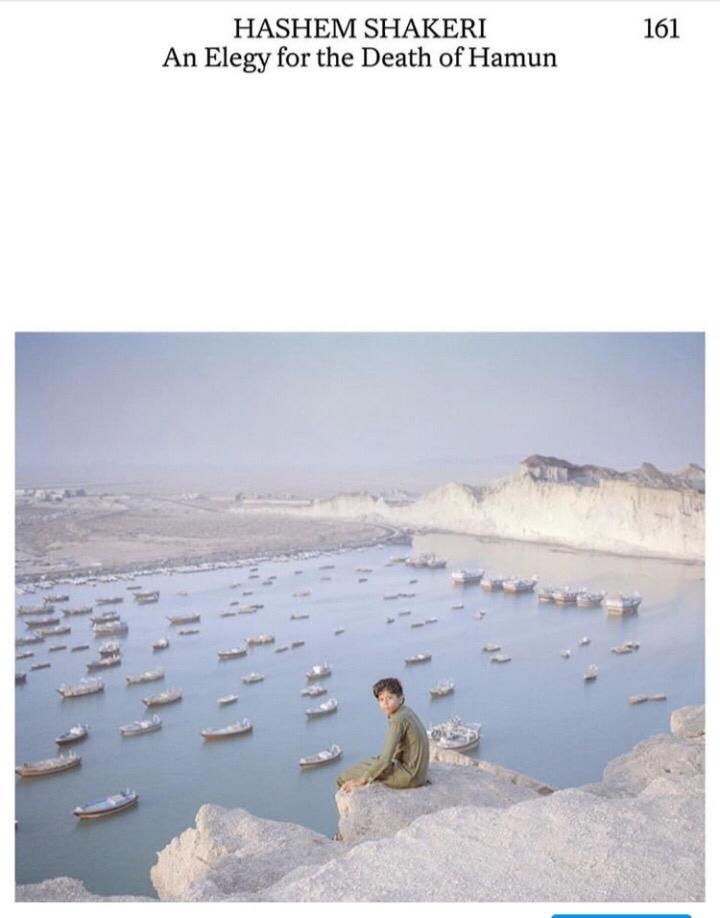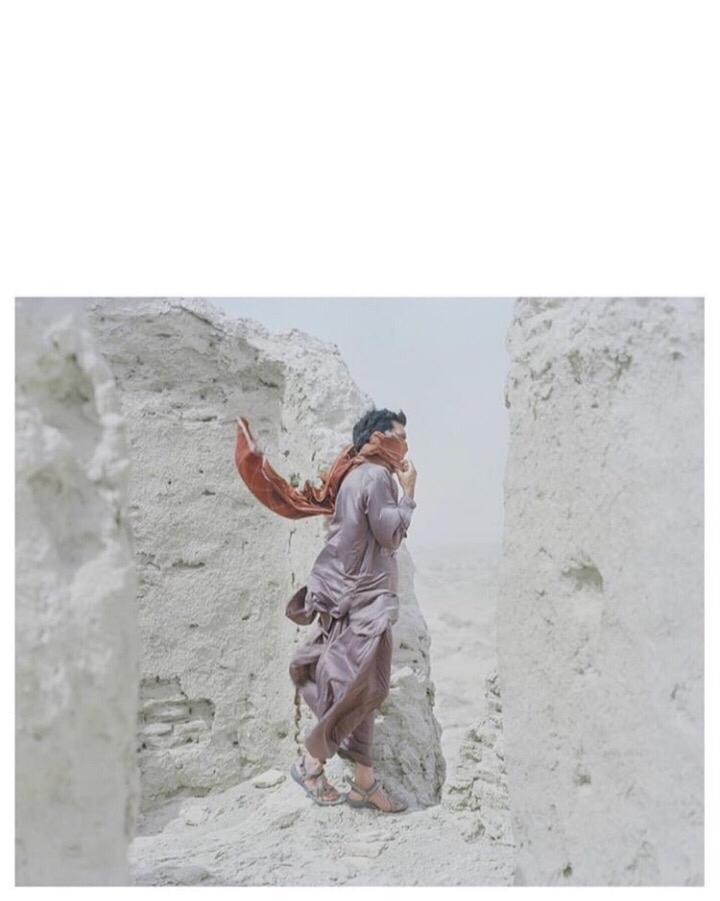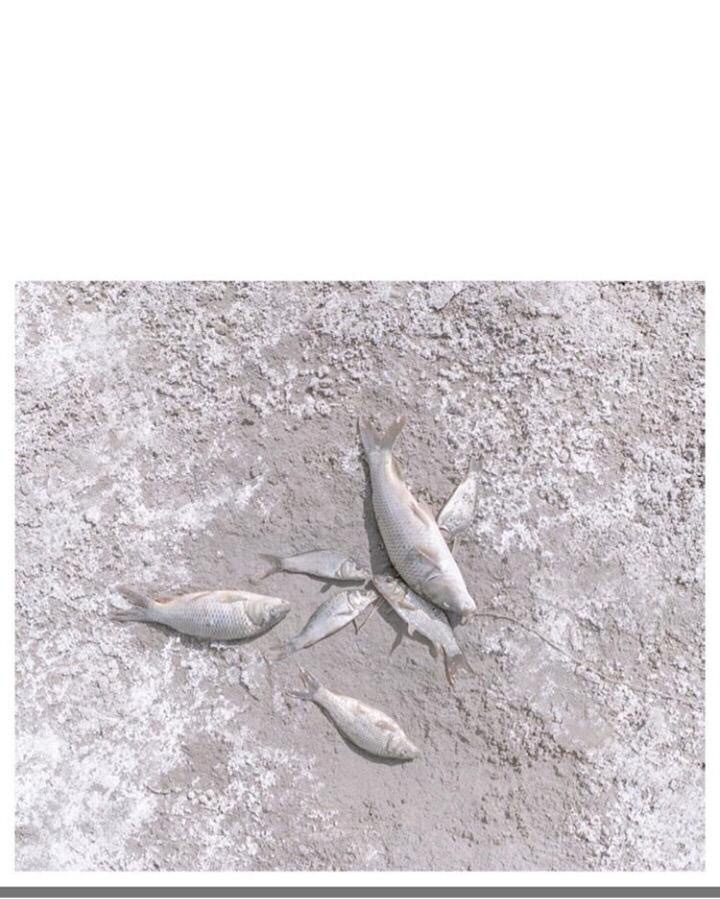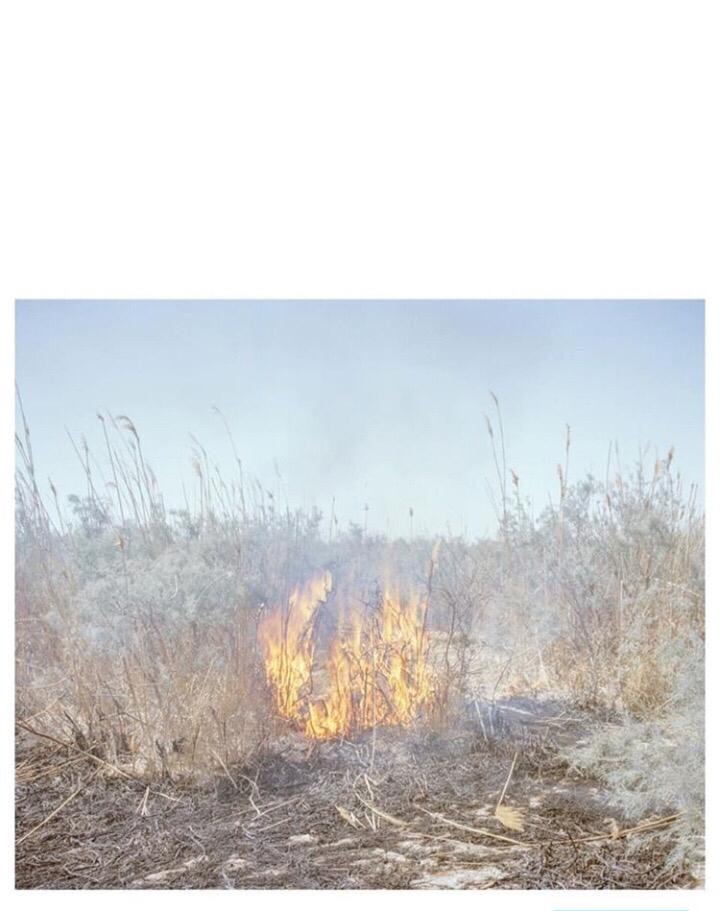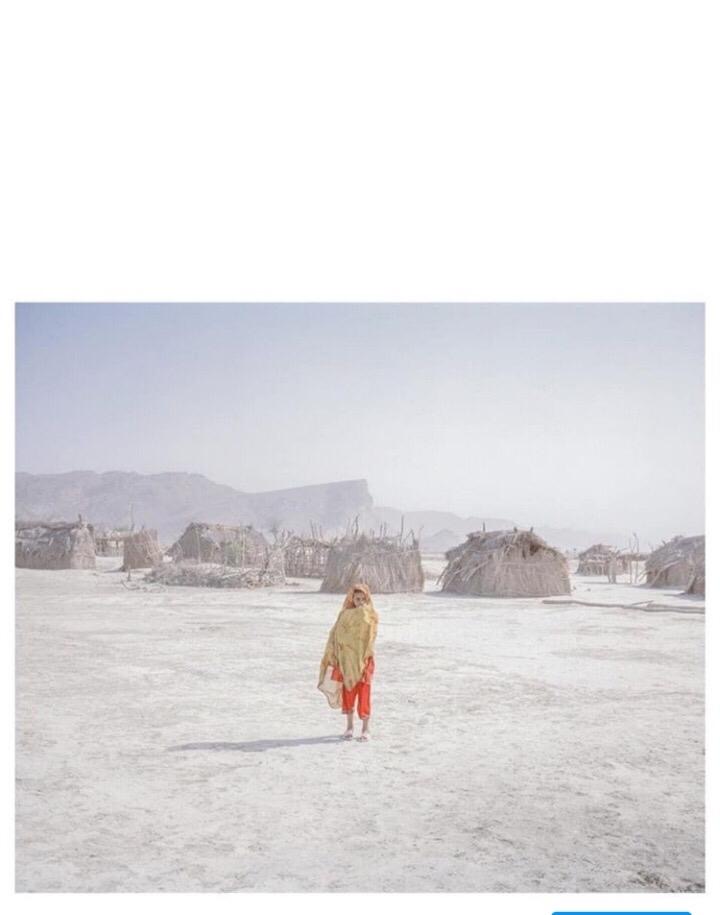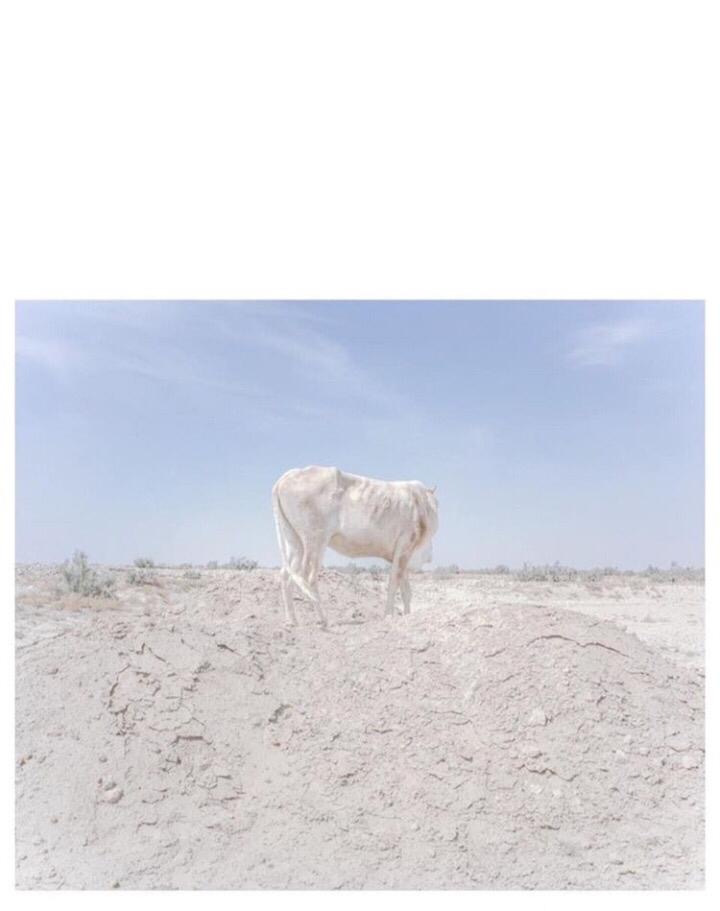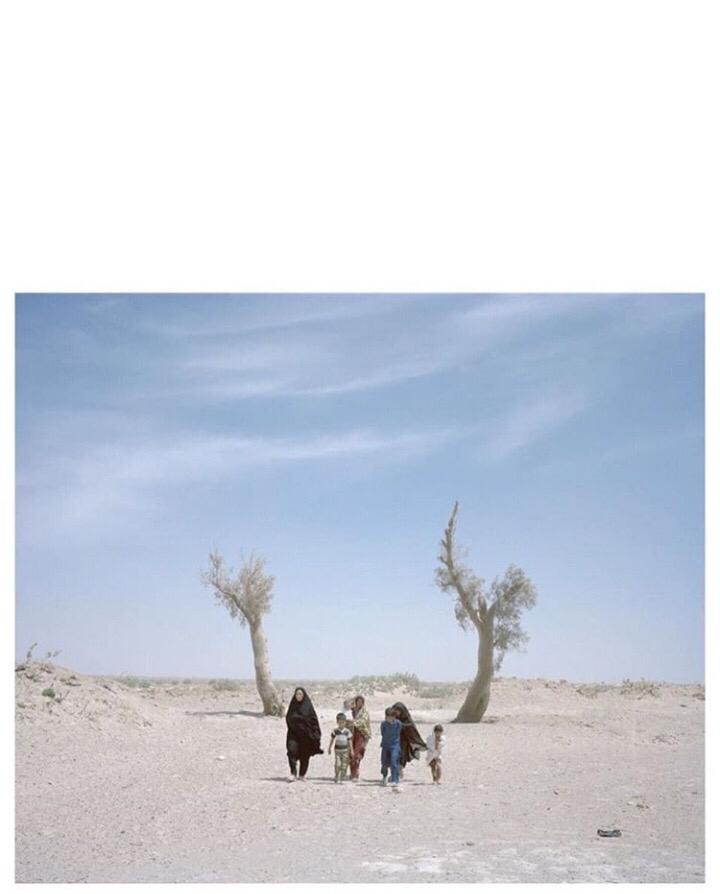 ---