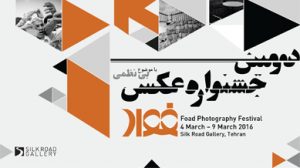 Opening: March 4th until March 9th 2016 – From 4:00 to 8:00 pm
The second edition of Foad Photography Festival will open at Silk Road gallery (Farmanieh) on 4th of March. The subject of this edition of the festival is "disorder'.
This year the festival has received 1400 works by 283 artists and for this edition the juries (Ghazaleh Hedayat, Abbas Kowsari and Mehrdad Afsari) have selected 43 single photographs and 6 series to present in this exhibition. Exhibition's editor has been Mehdi Vosoughnia and there will be three winners that will be announced at the end of the festival. On the same day, a book on the artists will also be launched and distributed in the gallery.
---
You might also like