Blind Magazine
An Article on "Evidence railroad" series by Khashayar Javanmardi
Author: Sabyl Ghoussoub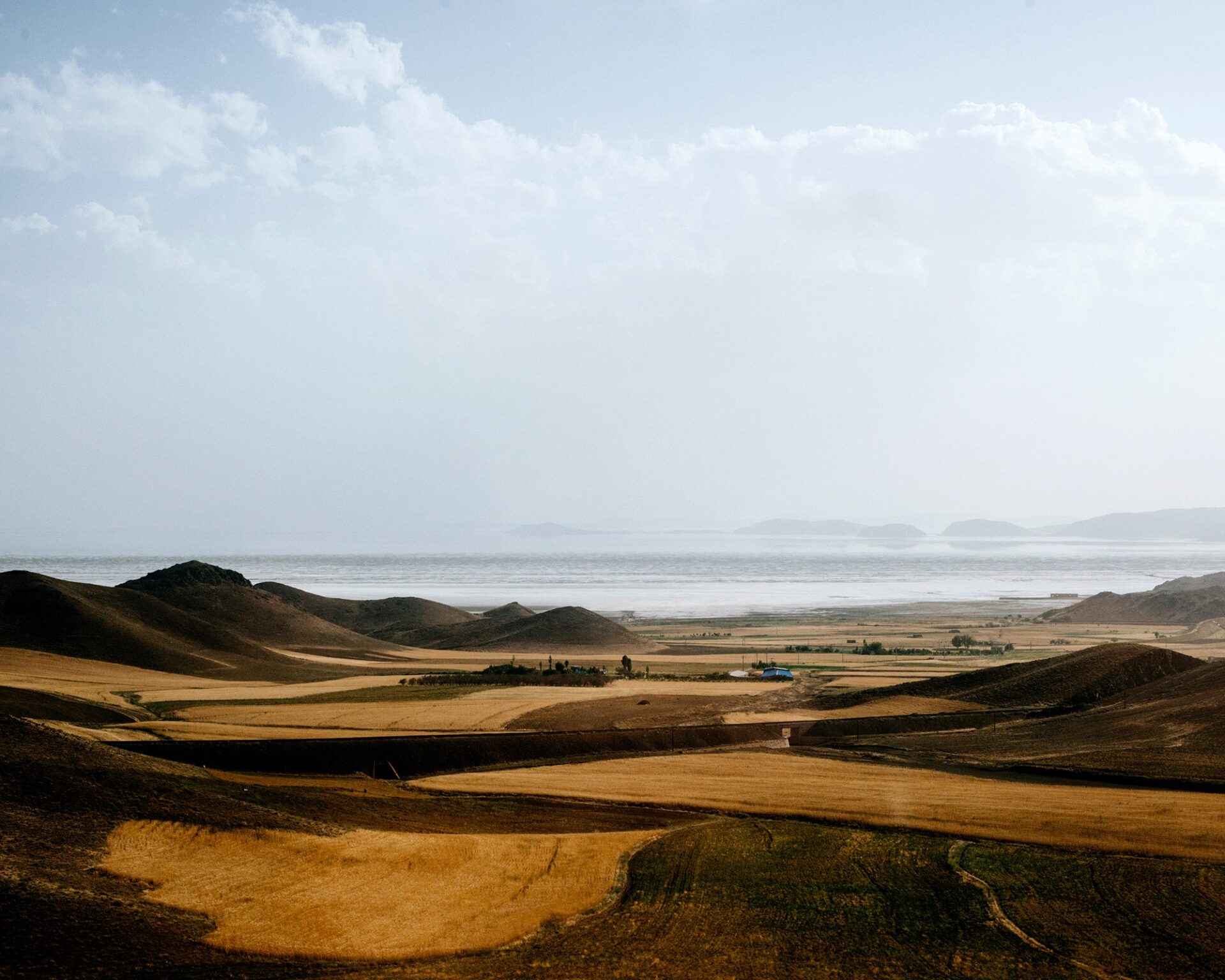 It was after reading an article from Harvard University that predicted drought in Iran over the next thirty years that Khashayar Javanmardi began to travel to different parts of the country, out of curiosity. On his journeys, he discovered landscapes through the train windows and realized just how huge the Iranian railway network (14087 kilometers) was, thereby deciding to travel the network in its entirety in order to photograph what he saw.
The Tehran art gallery Silk Road Gallery features a number of online exhibitions, including "Evidence railroad," which has been on view since April 23. The photographer, who won the award for "Iranian Emerging Talented Photographer" three years in a row,  seeks here to document the reality of the Iranian territory. "I believe in this window that offers a factual and realistic point of view of what we can see. This is what you see if you travel thousands of miles. This is what we see right now and we don't know what it will look like in a few years."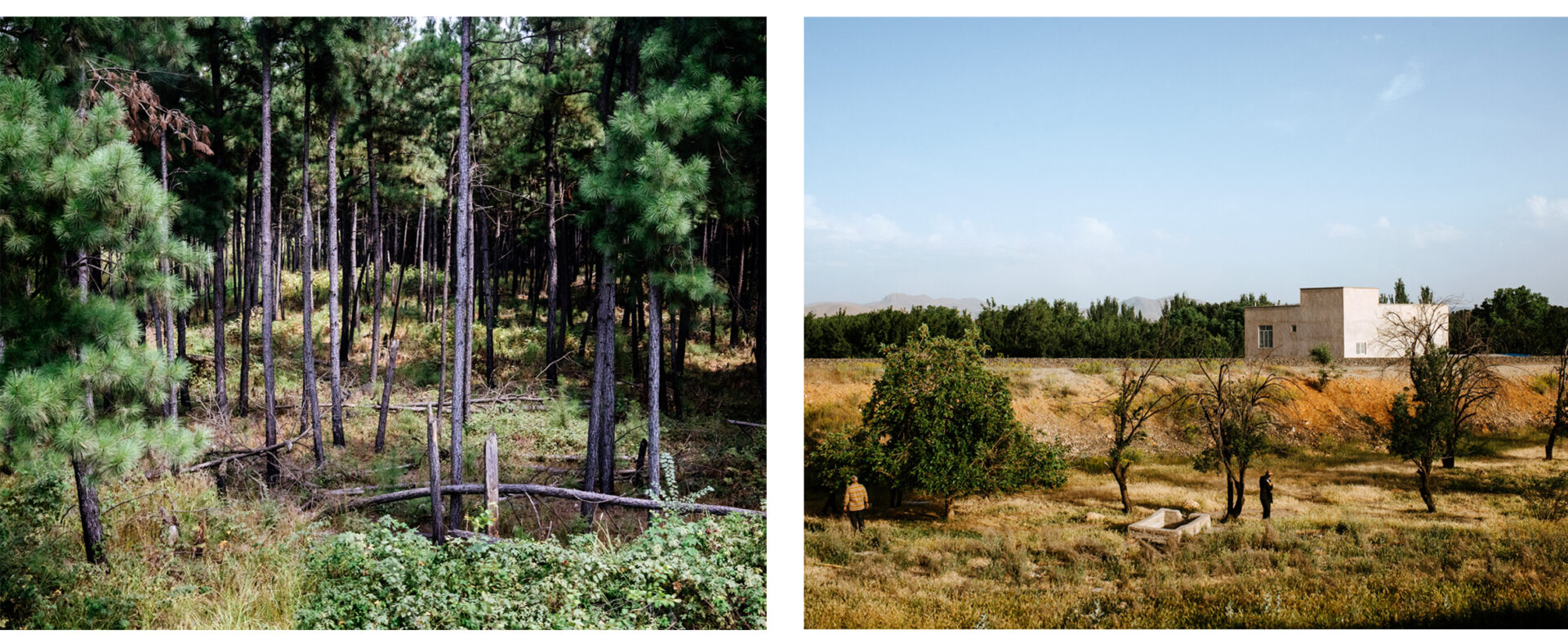 A tribute to Iran, "Evidence railroad" is the result of countless hours of observation. It is a document to archive, an early 21st-century observation made of a country facing climate change and a transformation of its territory. One is reminded in particular of another series that Silk Road Gallery had already presented: "The Lake On its Last Legs" by photographer Ebrahim Noroozi, who developed an interest in Lake Urmia, where boats once used to sail and across which you can now walk, until it potentially disappears in the years to come.
Khashayar Javanmardi photographs the greenery, the arid deserts, as well as the constructions of man that obstruct the landscape in parts. "I try to show beauty and drought at the same time. The warm colors: yellow, green and brown, as well as the mountains and shapes that are beautiful. In my montage, we see photos going from the north to the south, where the water shortage is increasing. 'Evidence railroad' shows this arid and mountainous country with varied climates, this country of paradoxes. 'Evidence railroad' is "a document about earth and sky, land and water, life and death. A document of the country's history and civilization, political turning points and culture."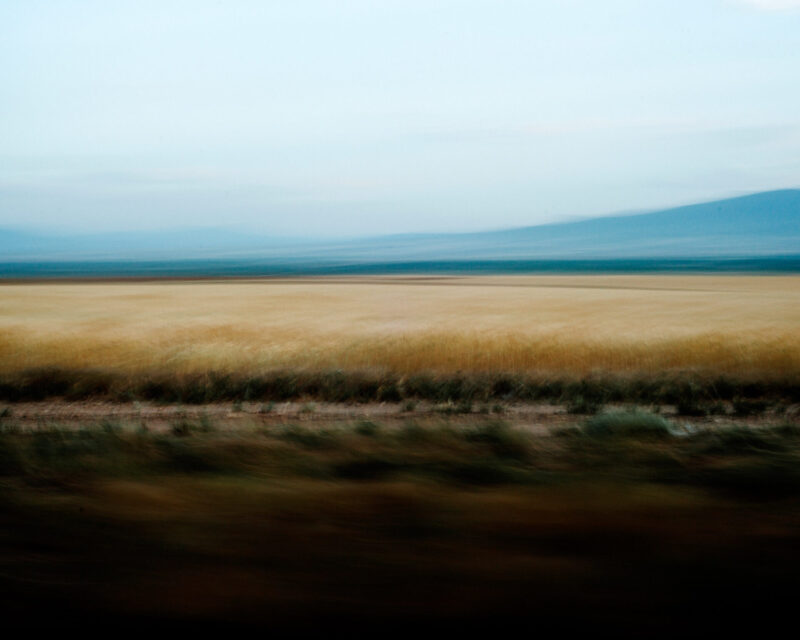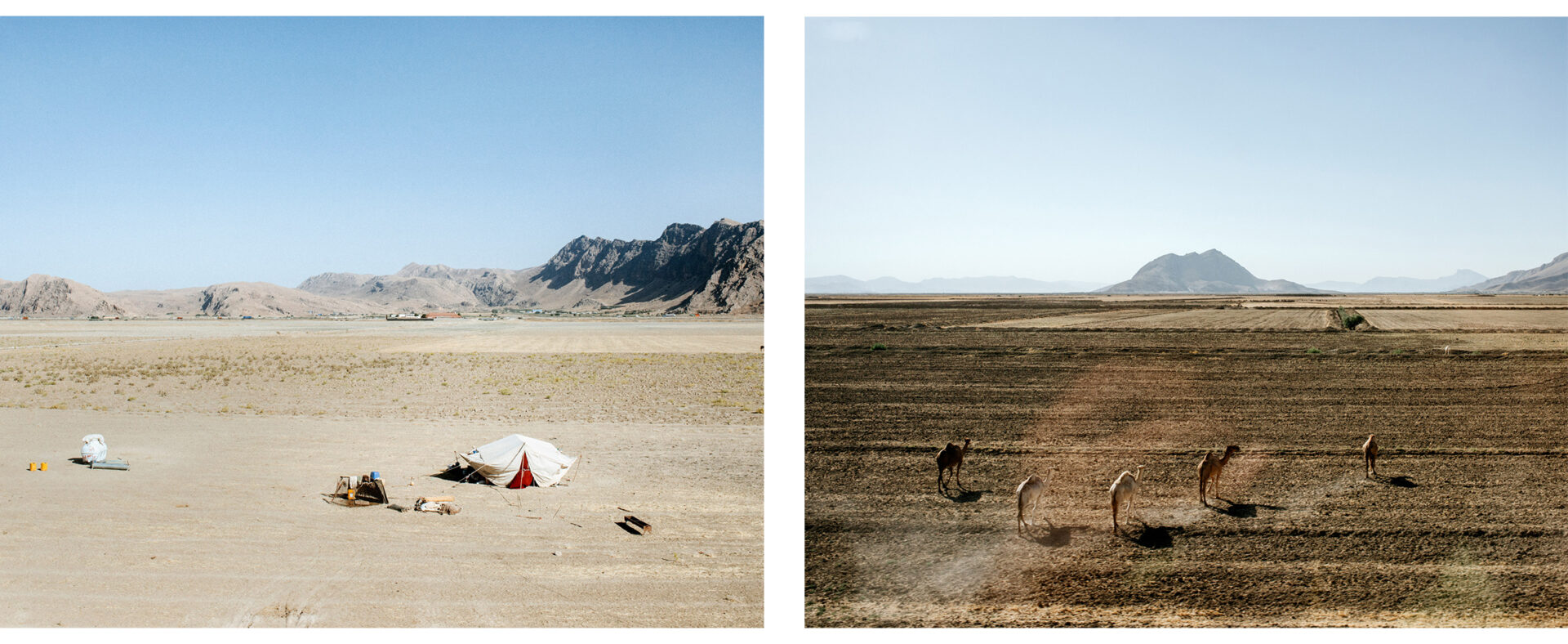 ---