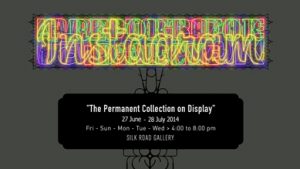 This summer and as our yearly ritual, we will be presenting you with the highlight of the best of the exhibitions we held last year. Also with the selection of works which has received special attention in the past.
In the year that passed, we managed to organize and present you with some significant exhibitions. During this summer we shall be working on new and fascinating exhibitions for the second half of the year.
Our summer special exhibition will be open to public from 28th of June until 27th of July 2014. Viewing hours: Sundays, Mondays, Tuesdays, Wednesdays and Fridays from 4 to 8pm.
The gallery will be closed from 9th of August until 23th of August 2014.
---
You might also like