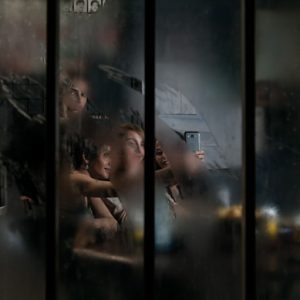 Opening: April 29th until May 16th 2016 – From 4:00 to 8:00 pm
Looking at others' daily routines, sneaking and watching them was, in a way another way to look at our own lives.
Exploring the lives of others and the fear of not being seen couldn't perhaps have had another result than of reaching;
..a point or
and end..
Kathmandu was the story of a Closure*.
*Closure is psychological terms describes an individual' desire for a firm answer to a question and an aversion toward ambiguity.
---